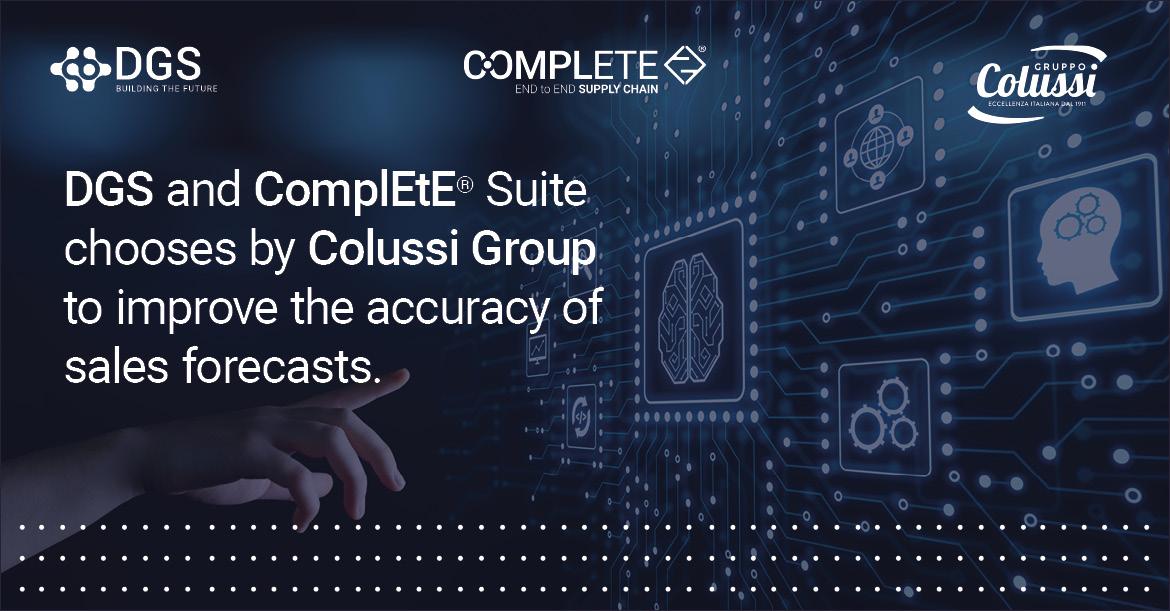 DGS and ComplEtE® Suite chooses by Colussi Group to improve the accuracy of sales forecasts
Colussi Group chooses DGS and implements the Demand Management module of the S&Op ComplEtE® Suite.
The Demand Management module integrates advanced features for defining the demand plan through the mathematical analysis of historical profiles, the adoption of machine learning technology, the approach to collaborative and orchestrated models of the sales force for continuous products, for recurrences as well as for the management of promotions.
The goal is to have a high level of integration of all key data and to further improve the level of service to the market and inventory rotation.