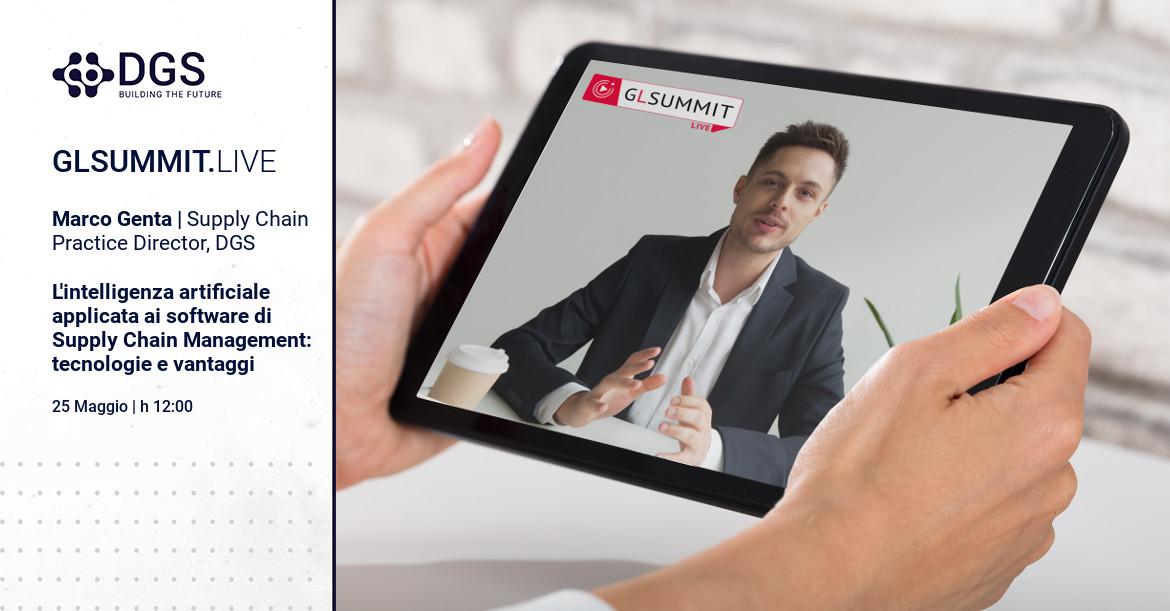 DGS takes part at the GLSUMMMIT.LIVE
DGS takes part at the GLSUMMMIT.LIVE, the digital initiative dedicated to the business community of logistics and supply chain, where companies, experts and professionals meet in live streaming on the platform to get to know and stay updated on the news of the supply chain world and of industry 4.0.
On may 25 at 12:00 pm, Marco Genta, Supply Chain Practice Director at DGS, will hold a speech about: "Artificial intelligence applied to Supply Chain Management software: technologies and advantages".
It is also an opportunity to learn more about ComplEtE, the revolutionary platform developed by DGS to support "End-to-End" Supply Chain processes and based on innovative algorithms and Artificial Intelligence.
More Info: Link a www.glsummit.live