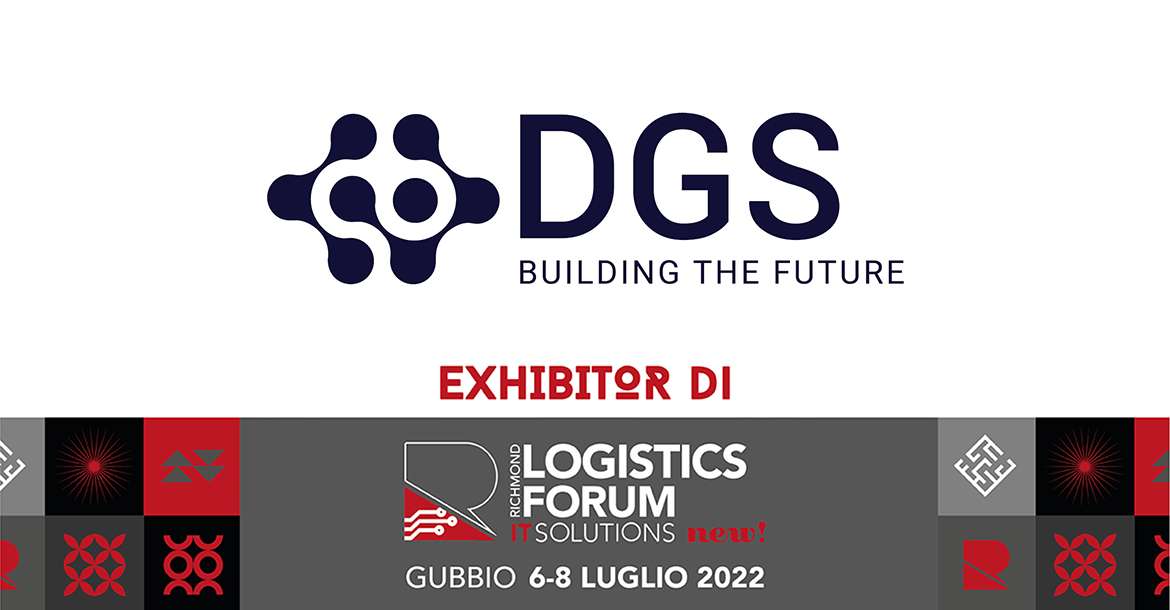 DGS attends Richmond Logistics Forum IT Solutions | 6-8 July 2022
An opportunity to learn about our solutions for the world of logistics and discover how the B810 Group has realised the digital transformation of its supply chain thanks to the ComplEtE® suite.
DGS participates as Exhibitor at the Richmond Logistics forum IT solutions, the new event launched by Richmond Italy with focus on digital and Internet of Things (IoT) technologies that support logistics towards supply chain 4.0.
At the Forum, which will be held at the Gubbio Park Hotel ai Cappuccini from 6 to 8 July 2022, management engineers, top and middle managers, entrepreneurs and global players who preside over the hot front of logistics in all its forms and infrastructures will meet to find new knowledge and visions, best practices, solutions and cutting-edge services.
DGS experts will be on hand in the Exhibitor Area to meet oll the attendees interested interested in getting to know all our innovations in the field of services and solutions for the world of logistics and to learn more about the advantages of our end-to-end solution ComplEtE® for Supply Chain Management.
Corrado Azzaloni, IT Manager of B810 Group, participates to the event as a speaker to tell of how his company, which operates in the electronics and integrated connectivity sector, relied on DGS and the ComplEtE® Suite to realise the digital transformation of its supply chain through evolved production and material planning models.
For info and registration, click here: Richmond Logistics forum It Solutions
#BuildingTheFuture #DigitalSolutions #ComplEtE® #LogisticsForumItSolutions #richmondbusinessforum #eventidivalore