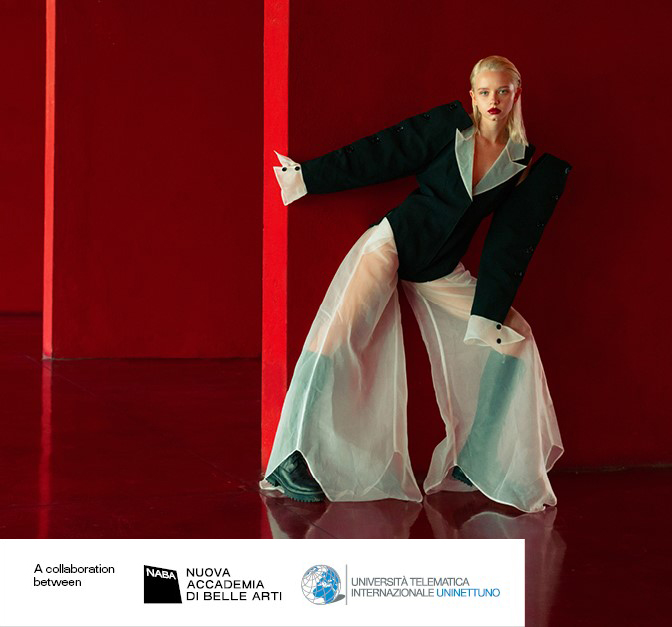 Lecture with DGS at the Master in Fashion Law of UNINETTUNO and NABA
DGS contributes to one of the training modules of the Master in Fashion Law, as a result of the collaboration between the International Telematic University UNINETTUNO and NABA – New Academy of Fine Arts, with a series of lessons that demonstrate how the use of technology is essential today in business models.
Starting at the end of February 2023, with a duration of 12 months and the innovative blended formula that includes both online and in presence activities, the Master intends to train highly qualified professionals capable of managing legal, economic and technological dynamics of the fashion and textile systems, paying attention to aspects related to sustainability (environmental, economic and socio-cultural) and digitalization.
Starting from the success story of the group, the training course proposed by DGS is divided into various topics of the fashion world: Technology for the Extended Supply Chain, Artificial Intelligence & Cyber Security, Digital Asset: AI from design to retail, Blockchain technology.
Our speakers: Gabriele Tanini (Marketing Director), Stefano Fazio (Senior Solution Architect), Gianluca Cimino (Cyber Security Chief Strategy Officer), Luca Malinverno (Data Scientist & Trainer) and Livia Torterolo (R&D Manager), also through specific real cases, demonstrate how the correct use of technology can provide important added value.
The participation of DGS in this Master is the first concrete result of the Framework Agreement between DGS and UNINETTUNO that will also be developed on different topics, such as company internships for young students, joint participation in national and international research projects, collaboration in the promotion of events dedicated to the knowledge dissemination of technology applied to the Fashion world.
For more information and registration click here