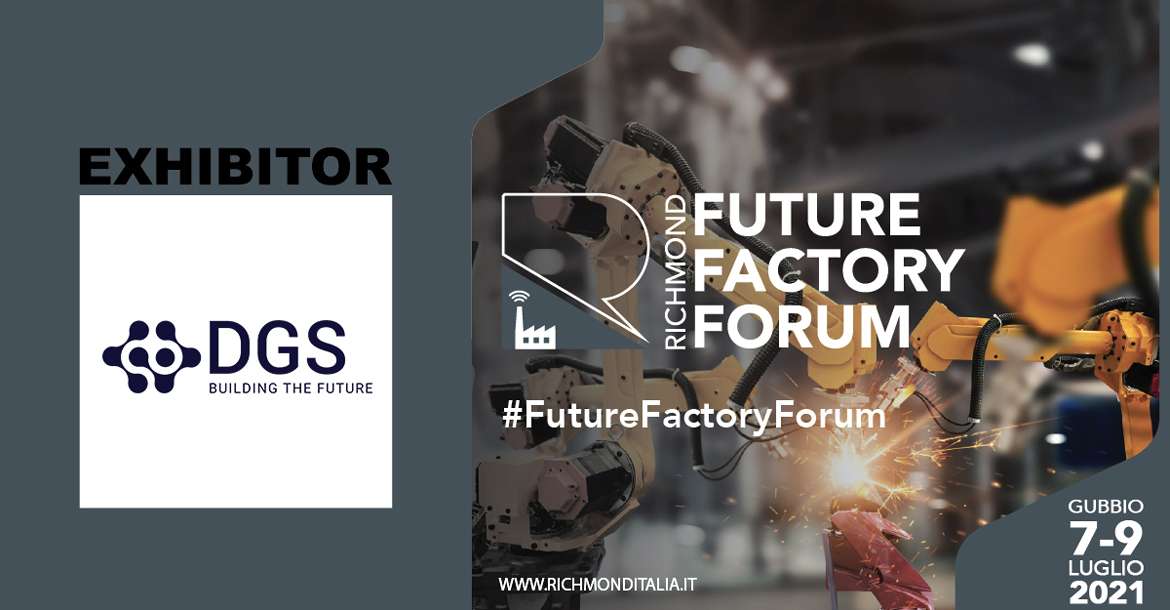 SAVE THE DATE | DGS is an Exhibitor at the Richmond Future Factory Forum
DGS participates as Exhibitor at the Richmond Future Factory Forum, which is taking place at Gubbio Park Hotel ai Cappuccini on July 7-9, 2021.
The Richmond Future Factory hosts the decision-makers who are driving Industry 4.0 transformations within Italian companies and represents an important opportunity for new business and market listening to intercept needs and meet valuable partners.
DGS experts will be available to meet all the participating delegates who are interested in our services and innovative technological solutions for Industry 4.0 and would like to learn more about our end-to-end ComplEtE® solution for the Supply Chain Management.
The event is dedicated to Chief operating officer, Production Managers, Plant Managers, Chief Technology Officers, IT Managers and Logistics Managers.
Book your place here: Future Factory Forum – Richmond Italia
#BuildingTheFuture #DigitalSolutions #FutureFactoryForum #RichmondBusinessForum