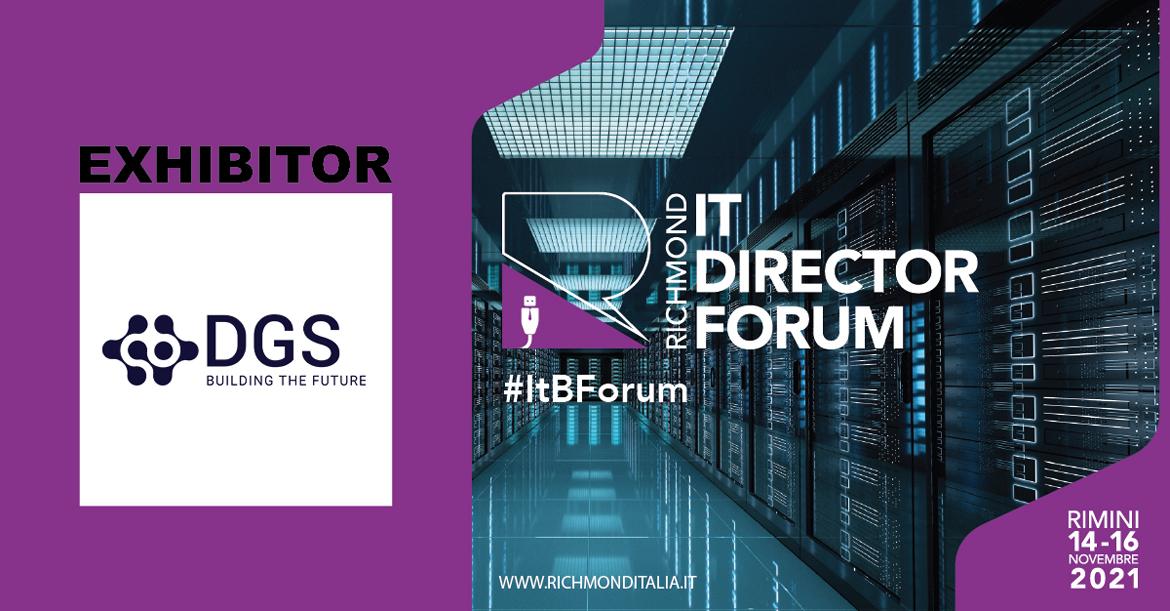 DGS Exhibitor at Richmond IT Director Forum con Engineering
DGS is participating with Engineering at Richmond IT Director Forum, a closed-door trade show which brings together IT Managers/Directors, CIOs and IT managers community and company representatives who offers high-tech services, solutions and projects.
The primary aim of event, which is happening from 14th to 16th November 2021 at Rimini Grand Hotel, is to offer new training and business tools in the IT world. All participants are having the opportunity to deepen the range of products and services of DGS in the IT area and all the benefits of the revolutionary ComplEtE® end-to-end solution for Supply Chain Management.
The event includes a program of conferences and seminars structured according to the requests of the guests themselves, who are asked to express their preferences on the topics on the agenda. In parallel, the agenda of meetings between invitees (delegates) and supplier companies (exhibitors) takes place. There are also coaching and worklife balance sessions that help reconsider the issue of individual and team wellness.
To learn more and participate, click here: Richmond IT Director Forum
#RichmondITDirectorForum #BuildingTheFuture #DigitalSolutions #ComplEtE®