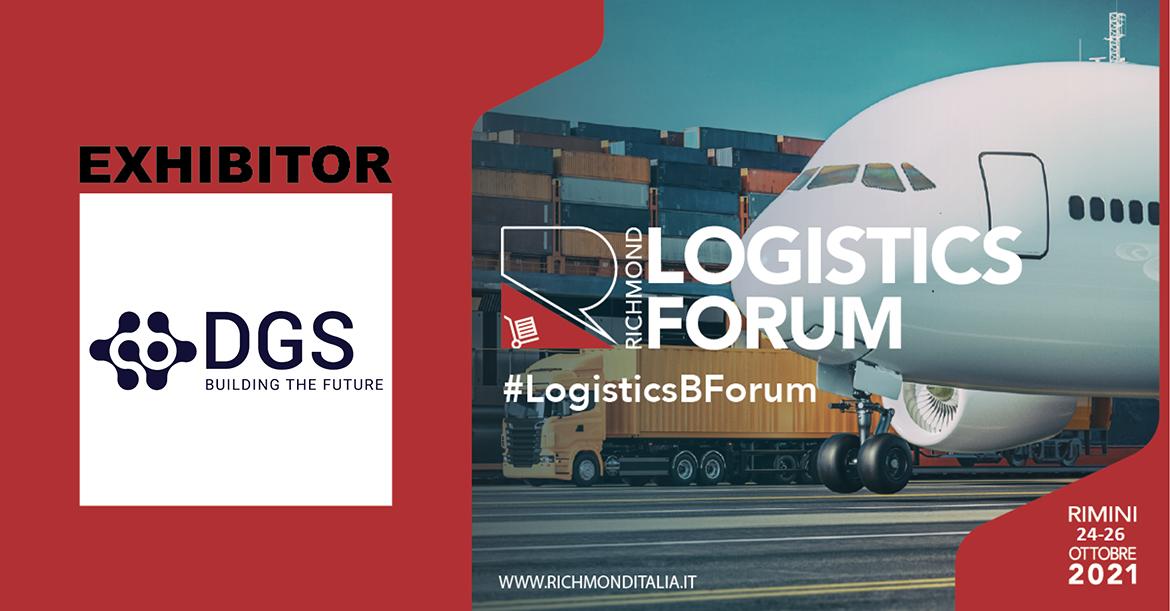 DGS participates in the Richmond Logistics Forum with TXT e-solutions | 24-26 October 2021
DGS, together with TXT e-solutions, participates as Exhibitor and Speaker at the Richmond Logistics Forum, which will be held at the Rimini Grand Hotel from 24 to 26 October 2021. The Forum is a unique moment of confrontation, where logistics operators and suppliers of solutions for the sector meet to refine the existing dynamics and to establish new ones.
DGS experts will be available to meet the Logistics and Supply Chain Directors of the most important Italian companies interested in learning about all our innovations in the field of services and solutions related to the world of logistics. In particular, the participants will have the opportunity to deepen the advantages of our end-to-end solution ComplEtE® for the Supply Chain Management.
The event will also host the speech of DGS "From the research project Coop SC to the Data-Driven Supply Chain of ComplEtE®: a safe and sustainable approach" to talk about Sustainability of the Supply Chain, an increasingly important driver within the decision-making process of companies, and how DGS approaches Green Supply Chain Management (GSCM) safely and sustainably with the revolutionary platform ComplEtE®.
Speakers: Stefano Fazio, Solution Expert – Digital Solution Extended SCM in DGS, Gianluca Cimino, Chief Strategy Officer in DGS, Flavio Tonelli, Full Professor of Mechanical Plants and Industrial System Engineering at the University of Genoa.
To participate, book your seat here: Richmond Logistic Forum
#RichmondLogisticForum #BuildingTheFuture #DigitalSolutions #ComplEtE®