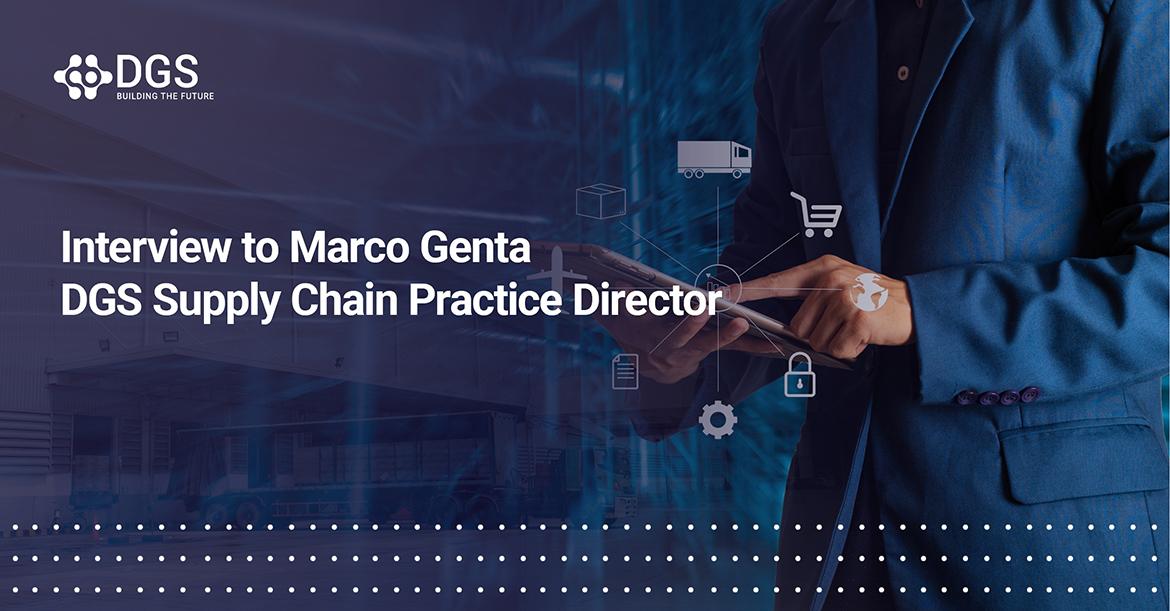 Interview to Marco Genta, DGS Supply Chain Practice Director
Good morning Marco Genta, thank you for this interview and for participating to #GLMSummit21. What do you expect from this event, finally in persona gain?
Good morning, it is a pleasure to participate also this year to a such important event like Global Summit Logistics & Manufacturing and I am happy because we have the opportunity to meet in person companies with whom we have often spoken only on video over the last two years. What I expect is to transmit the expertise of my group live, our ComplEtE® product innovativeness and the passion for what we do.
In less than two years the Pandemic Covid19 has changed the world much more than it has never happened over the past 30 years. What will it remain of this period in your sector? Which transformations made necessary from medical emergency are remaing when this period would be ended?
We know well the current logistics problems and the difficulties that the companies are having in providing raw materials. The post Pandemic will be probably carachterised by a stronger willingness that marketing, logistics and production have to be togheder like links in a single chain. The End To End vision of the Supply Chain has powerfully entered into the needs of companies in terms of planning, strategic and cultural approach.
[…]
READ THE ENTIRE INTERVIEW: Interview with Marco Genta, Supply Chain Practice Director of DGS