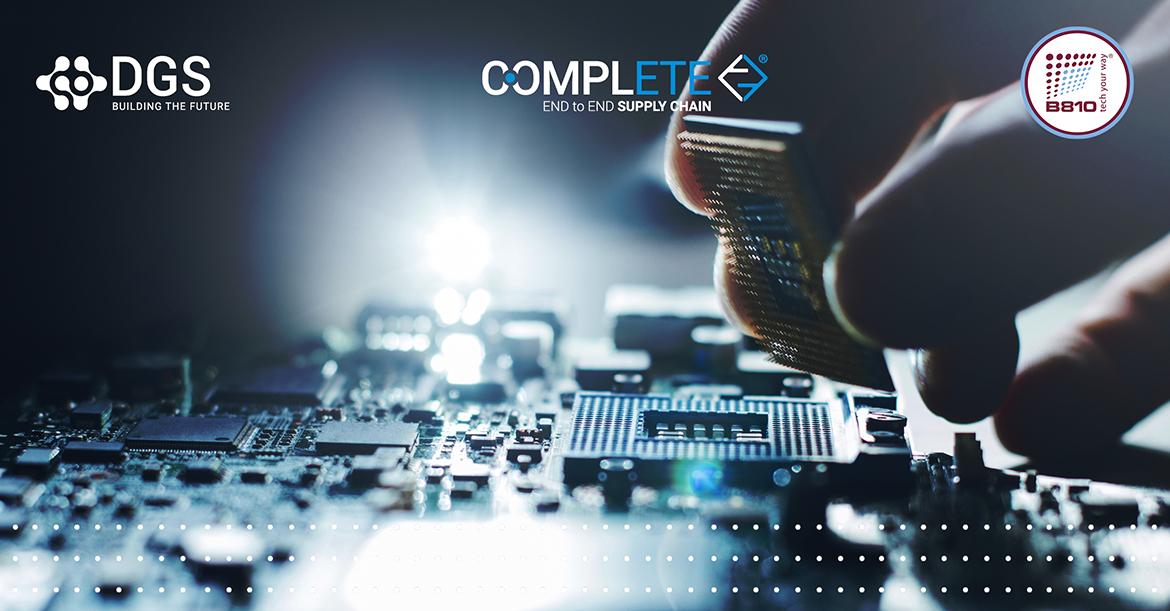 B810 realizes the digital transformation of its Supply Chain with DGS and ComplEtE® platform
The B810 group, a dynamic reality in the field of electronics and integrated connectivity, together with its subsidiaries Digicom and Rework, chooses DGS as a partner and the ComplEtE® Suite for the digitalization of its Supply Chain.
The implemented project concerns the short term production planning and the medium term material planning fed by the forecast of the finished products, validated on the capacitive model of the production plants.
The planning model is integrated in both directions with the SAP Business One company ERP, while the production planning performs the task of an operational MRP with finite capacity, integrating together the two Italian and Albanian plants and balancing their loads. Business One manages only the finance process, delegating to ComplEtE® all the logistic/production management.
The purchasing planning process receives as input the short-term production plan and, fed by an annual forecast, provides the Purchasing Department of the B810 Group with a simulative and flexible tool for the definition of contracts with suppliers in the medium term.
Thanks to the ComplEtE® Suite, B810 and its companies Digicom and Rework can have a management solution verticalized on their specific needs, able to increase the effectiveness and efficiency of their business processes, reduce costs and improve the quality service.