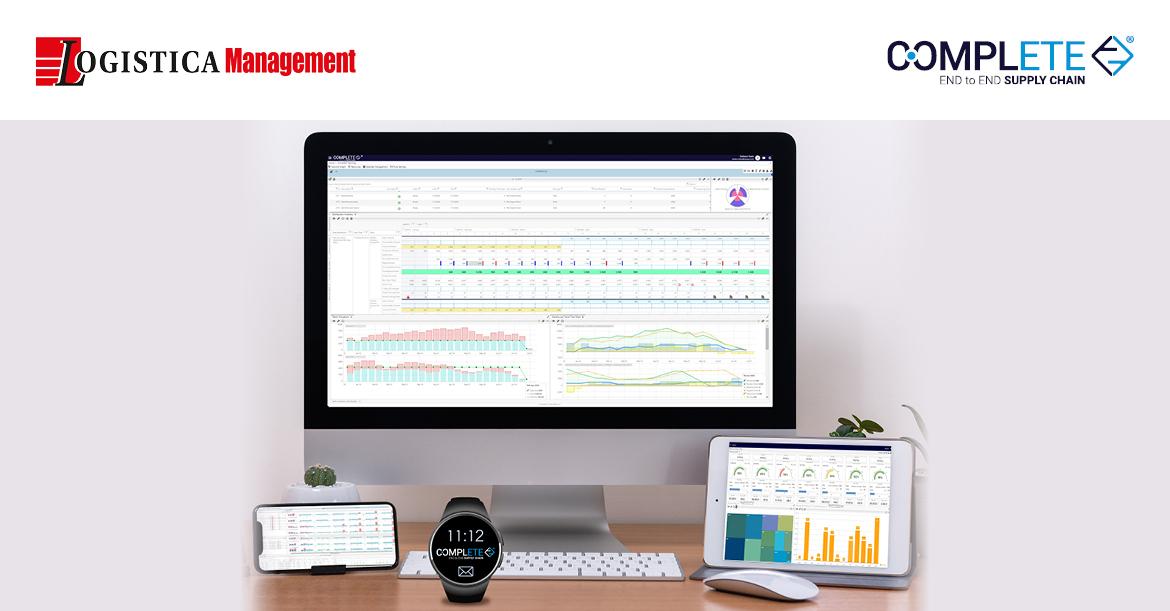 ComplEtE® in the dossier 'SOFTWARE FOR PRODUCTION – MES/MRP' by Logistica Management
ComplEtE® is included among the main  technologies in the SOFTWARE FOR PRODUCTION – MES/MRP by Logistica Management.
The dossier is focused on production planning, order progress and data collection, to underline how much effective and efficient processes can contribute to a significantly improvement of the company.
ComplEtE® is a cooperative framework S&OP/MOM for the Supply Chain End-to-End management. The suite is composed of integrated servicies which make the digital tissue which fits to company and to its features. The Suite was born to harmonise apparently discordant strategies and maximise synergy between business functions supporting the decisional processes and avoiding the waste of resources and time.
Based on Microsoft technology, provided on Cloud Azure and natively integrated with ERP, CRM, SCM, Big Data, Analytics and IoT Microsoft components, the Suite rapresents the peak of expertise in the Supply Chain and of informatic research of DGS group.
Find out more on ComplEtE® on DGS Tab, in the dossier 'SOFTWARE FOR THE PRODUCTION – MES/MRP'.