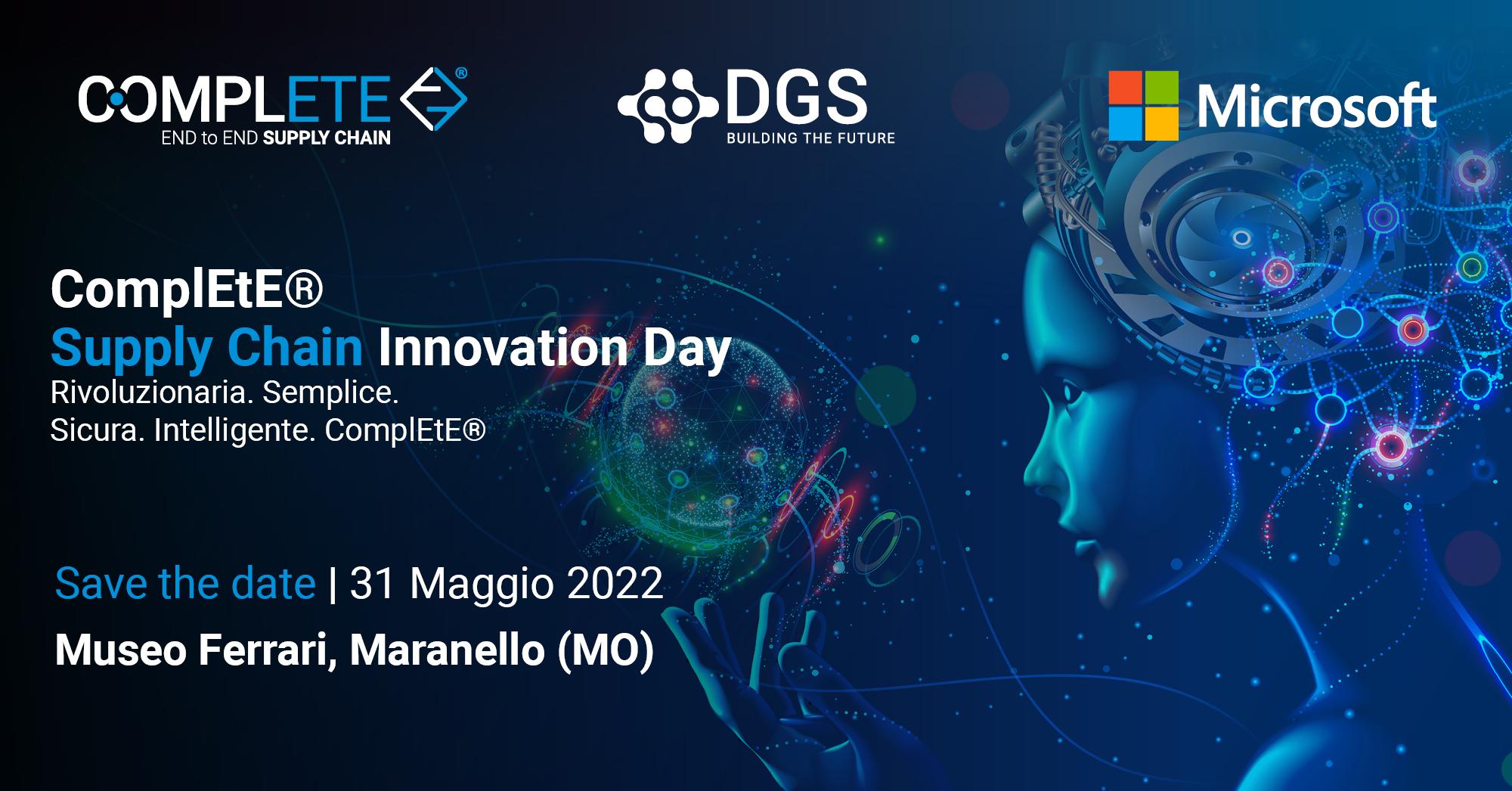 ComplEtE® Supply Chain Innovation Day. Revolutionary. Easy. Safe. Smart. ComplEtE® | May, 31st 2022
DGS, in collaboration with Microsoft, invites you to participate to the ComplEtE® Supply Chain Innovation Day, the event for Companies and Partners, which will be held next May, 31st at Ferrari Museum in Maranello (MO).
During the day, dedicated to technology innovation and digital revolution of the entire Supply Chain, the ComplEtE® team, in collaboration with selected Partner, will introduce its own expert point of view about the changes which are leading to the digital transformation.
We will talk about the need for innovation in the Supply Chain resulting from profound changes in organisational activities and processes, skills and business models. Indeed, the manufacturing companies have to pursue discordant objectives: an increased complexity linked to expansion in terms of new customers, new plants, new suppliers and the reduction of reaction times while maintaining at least the same level of service. Not to mention the poor sharing of information between different business functions.
The customer testimonials will show how ComplEtE®, a solution delivered on Azure cloud, can support companies to harmonise seemingly discordant strategies and maximise synergy between business functions, facilitate decision-making processes and avoid waste of resources and time.
To consult the agenda and reserve your seat, click here: ComplEtE® Supply Chain Innovation Day