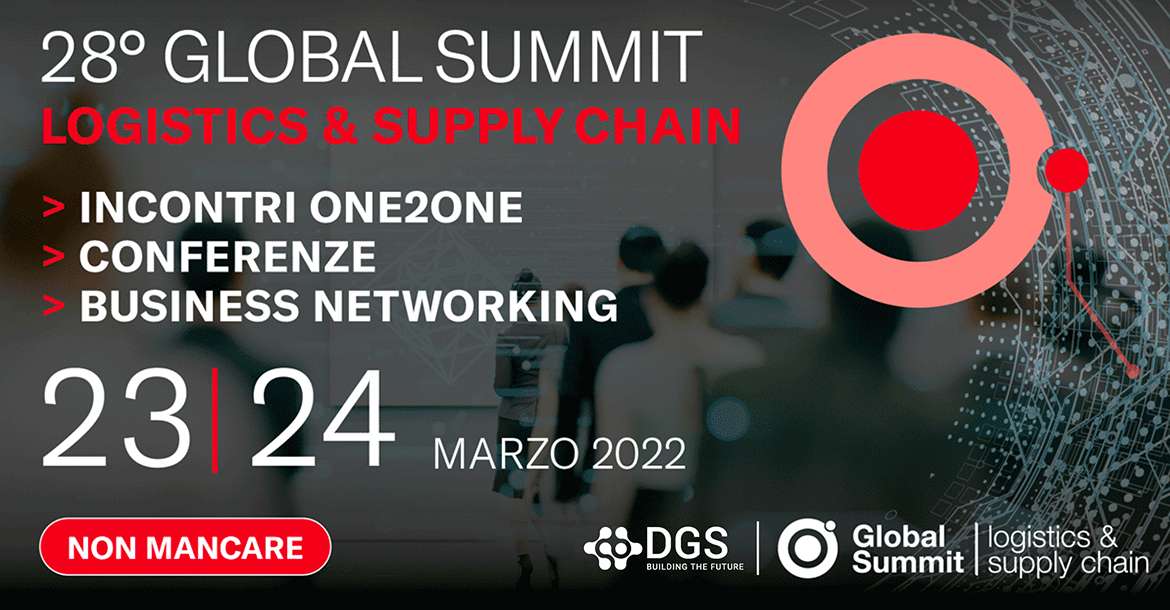 DGS at Global Summit Logistics & Supply Chain with Decathlon Produzione Italia and ComplEtE® | March 23-24, 2022
Also this year, DGS renews its membership as Exhibitor and Sponsor at Global Summit Logistics & Supply Chain, the b2b event which brings together the industrial and distributive logistic business communities and all the supply chain, scheduled from 23 to 24 March at Centro Congressi Hotel Parchi del Garda in Pacengo of Lazise (VR).
At DGS Stand and in one2one meeting with our experts, the participants are having the opportunity to know our portfolio of services, solutions and products concerning logistics world. In addiction, they could learn more about all the advantages of our end-to-end solution ComplEtE®, able to manage the planning, optimization and execution of business activities through innovative models of Supply Chain Management, effective algorithms for decision support and advanced cooperative processes.
March, 24th from 11:00 to 11:30, Matteo Secchiati, Decathlon Produzione Italia Supply Chain Manager, is having the speech "Planning internal production and synchronising the supply chain: the Decathlon Italy Production success case to gain end-to-end visibility thanks to the DGS ComplEtE® Suite".
It is an opportunity to discover how Decathlon Produzione Italia S.r.l. has choosen to integrate the DGS Suite ComplEtE® to offer a management solution verticalised on specific needs, capable to improve the the effectiveness and efficiency of their business processes, reduce costs and improve service quality.
FOR INFO AND REGISTRATION, CLICK HERE: Global Summit Logistics & Supply Chain
#GLSummit22 #ComplEtE #SupplyChain #DigitalSolutions